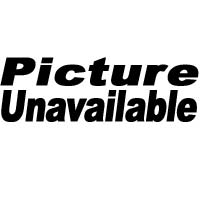 1968 - 1969E Corvette
Window, right coupe door glass with "Astro Vent" insignia
Availability:
This item is Available but may require extra time for order fulfillment.
Left or Right Parts

Products may be labeled as fitting either the left or right side. The left or right side can be determined by your position while sitting in the car facing forward. Your left would be the left side and your right would be the right side.
WARNING
This product can expose you to chemicals including Cadmium which is known to the State of California to cause cancer on birth defects or other reproductive harm. for more information, visit www.P65Warnings.ca.gov.
Product Details
Includes replacement style lower glass channel - 1968 through 1st design 1969 original lower channel is spot welded to a reinforcement plate which is mounted to the glass with 3 bolts
This product fits the following Corvette model years:
1968 Corvette
1969 Corvette

Early, Late, or Mid
This product may not fit all Corvettes of the specifed year range. Some parts were changed midway through a Corvette model's production year. 'E', 'L', or 'M' in the year range designates that it fits "Early", "Late", or "Mid" year production Corvettes for the year specified.